Many corporate leaders, family owned business owners, CEO's, C-Suite, executives, and entrepreneurs find themselves "stuck" – unable to move their companies and/or themselves to the next level of success. They know the road blocks are there but can't uncover why they are there or how to move past them. At Leading Edge Consulting, we help leaders and executives define and chart their course to success with measurable time proven tools.
A Wealth of Knowledge at your fingertips:  At Leading Edge Consulting we understand the power of strategic relationships.
Leading Edge Consulting works tightly with our associates at KMR Executive Search and Executive Talent Services to bring you a comprehensive suite of services. It's all goes back to creating dynamic cultures that foster effective teams.  From finding the right talent, to nurturing and fostering an enriching environment for your current team to helping employees transition out to their next phase of their career our work with KMR and ETS brings it all together.  With over 100 years of collective experience, our clients enjoy the value of our extended solutions network.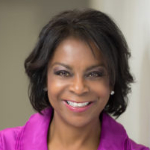 Vanessa is the Founder and CEO of Leading Edge Consulting, LLC
Read more about Vanessa
Vanessa is the Founder and CEO of Leading Edge Consulting, LLC, a global executive coaching firm with offices in CT and FL, and Vanessa brings an International background and vast experience in Executive Coaching, Women & Diversity Leadership Coaching, Leadership Advancement, Operations Leadership, Business Process Outsourcing (BPO), Strategic Business Planning, Management & Financial Reporting, and Change Management to the and scope of services. Vanessa uses a holistic approach with her executive clients to identify success roadblocks and create metric driven action plans and targeted goal setting. She also works with business owners and c-suites to identify strategic goals and to build and engage high-performing collaborative teams.  She becomes an internal thought partner, helping her clients work through and think through options, refine actions and supporting them through transitional change. In her corporate career, Vanessa was a Managing Director for Horton International, a retained global boutique executive search firm headquartered in West Hartford, CT. She also held senior level and C-suite positions leading high-powered executive global teams for Sun Life, Prudential, Mass Mutual, Aetna, and UConn Health. Vanessa holds a Master of Science Degree in Management from Rensselaer Polytechnic Institute, a Bachelor of Science Degree in Accounting from Virginia State University, and is a Professional Certified Coach (PCC) with the International Coaching Federation. She serves on the Board of Trustees for Easter Seals, The New England Air Museum, and Amistad Center for Arts & Culture. She also serves on the Advisory Board for Reginald F. Lewis College Business Alumni at Virginia State University.
To read why Leading Edge Consulting came to be and hear my personal story, click here
.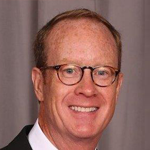 Ken McGovern is the President of KMR Executive Search
Read more about Ken
Ken McGovern is the President of KMR Executive Search based in our firm's Farmington, CT office. Ken is a seasoned executive and entrepreneur with over 25 years of experience creating and managing diverse teams and building dynamic cultures. As important as experience, background, and skill sets are in assessing a prospective new employee, Ken believes that fit and culture are equally critical components to identifying and hiring the next management team member who will positively impact an organization. His experience includes management search assignments within the market sectors of Healthcare, Financial Services, Information Technology, and Non-Profit, among others. Prior to founding KMR, Ken was a Partner at Jobplex, a DHR International company, and a Managing Director at Horton International, both global retained executive search firms. Earlier in his career, Ken served as Executive Vice President of Com-Pak services, a direct marketing production and print fulfillment provider which in 2010 acquired MarketPoint Direct, a private equity-owned marketing firm providing services to the publishing, financial services, and non-profit sectors where he later became President.  Before MarketPoint he was founder and President of ValuMail, a retail advertising media that was acquired by the Tribune Company in 1999. As an early investor in the cellular communications industry, Ken was a Partner in a privately-held entity which was awarded a California cellular operating license by the FCC. The company was sold to Dobson Communications in 1998. Earlier in his career Ken held leadership positions with Valassis and Dun & Bradstreet. Ken is a member of the Board of Directors of Junior Achievement of SW New England. He is also a member of the World Affairs Council and the MetroHartford Alliance. Ken holds a BA in Marketing from University of Hartford.
www.kmrsearch.com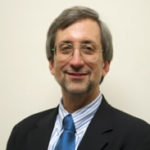 John Madigan is the President and CEO of Executive Talent Services
Read more about John
John Madigan started Executive Talent Services in 2007 after extensive experience in corporate HR, specifically in the insurance and financial services sector. Most recently, he served as vice president of corporate staffing for The Hartford Financial Services Group. In that role, John led executive and professional recruiting for the enterprise, including field staffing for Property Casualty and Life businesses, college relations, assessment consulting and diversity staffing. John held that position since May 2003. John joined The Hartford in 1996 as director of staffing for the company's life insurance operations in Simsbury, Connecticut. He was named vice president in 1999 when he was tapped to manage human resources for The Hartford's company-wide information technology organization. Prior to joining The Hartford, John spent three years in the executive outplacement business as a vice president at Drake Beam Morin, an international career management and outplacement firm, and nearly a decade in human resources management at Aetna Life and Casualty. Earlier in his career he directed career placement services at the University of Hartford and had been a career counselor at Trinity College in Hartford. John holds a B.A. in psychology, and a Master's Degree in counseling from the University of Connecticut, where he also completed coursework toward a Ph.D. in adult learning.
https://etshr.com/