Deciding who will lead a company is one of the most vital decisions a board or ownership of a company will make.  Many companies struggle through the "finding" process, as well as after the hire, because a clearly defined strategic plan for the process wasn't created and now everyone involved has become reactionary and protective of their space versus being collaborative.

We help boards and corporate leadership identify their short and long term goals and create a very clear course for them to follow before, during and after transitions within their company.  From helping define the role based on future business goals and culture, to coaching and mentoring an internal candidate to assume a leadership position or hiring an outside person to come in and assume the vacant role.
We use time tested and proven assessments as well as years of corporate experience to help our clients move smoothly through the transition process. Our engagement may be as short as a few months or as long as several years depending on the scope of work need.
Our 5 Concepts for Executive Coaching
Click here to download the "process".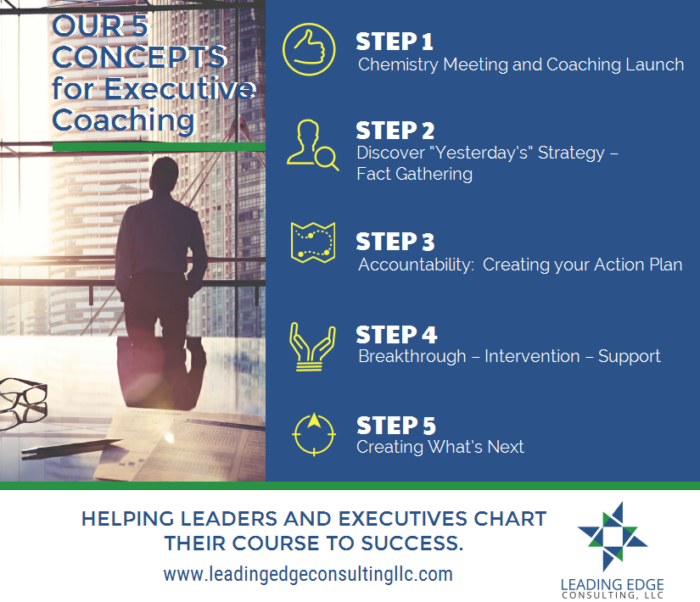 Save
Save
Save